What is the most suitable data recovery company for you?
Answer: a company that focuses on those 7 things:
-local service oriented
-transparent
-quality oriented
-affordable
-provides a professional diagnostic report for free
-provides device pick-up & drop-off service for free
-does NOT charge if unsuccessful
Is Data Recovery Guru 100% local?
Yes, we're data recovery specialists in the Greater Boston Area, Massachusetts. The work is done here. We do not outsource to other companies. All recoveries are done in-house here in MA.
Isn't it better to chat with a technician rather than a sales person?
All customers have been saying yes. Reading our Google Reviews should help. Our techs are ready to assist you.
Don't have time to drop off?
We're available by appointment anywhere in Massachusetts. We also offer pick up service for free. Contact us to meet by appointment anywhere in the Greater Boston, Cambridge, Dedham, Attleboro areas, or anywhere along I-495, I-95, I-93 and I-90 highways.
Need service directly in or around Massachusetts? Let us save you time with an onsite diagnosis ready in about 30 minutes.
Our technicians can have a professional diagnostic report ready for you:
on the same day

within an hour

sometimes within minutes
Diagnosis can be completed onsite within 30 minutes. Just need to coordinate how to meet anywhere in a 40 mile radius of Boston MA.
Who refers customers for data recovery service to us?
Most local computer repair shop professionals, Microsoft & Apple stores, IT consultants, small & large businesses, as well as local governments.
Why choose us?
Because you are tired of feeling burned by scammers. Because you want to feel like a valued customer. As result, we will treat you with respect, full transparency and professionalism. No gimmicks or tricks!
What's the process in 10 steps?
1. Let's start with a FREE diagnosis.
How well do you really understand the data recovery industry?
It is important that you understand the data recovery industry and the data recovery process in general. Why? Well, most people lack clarity and most times make decisions based on fear and assumption. Typically, such decisions lead customers to the wrong "data recovery company", potentially getting your device damaged by inexperienced computer shops offering data recovery, paying a high data recovery price, or getting scammed by a shady data recovery center. It is important to have clear communication about your needs and expectations and ask the right questions. Let's perform a diagnosis on your device and provide you all the information you need about the failures and no-obligation quotes.
2. Drop-off, ship-in your device or our techs can come out to you for the FREE diagnosis.
We understand that people are busy or have special needs. As result, we are very flexible in making ourselves available to you. You may drop-off in person or ship-in the device to one of our locations in Boston, Cambridge or Dedham, or our staff can come out to your location anywhere in the Greater Boston Area. Whatever is more convenient to you.
3. Technicians perform the free diagnosis on your device.
All professional data recovery companies begin the repair and data recovery services with their data recovery specialists performing a diagnosis on the device.
The diagnosis entails a series of visual, hardware and software tests using advanced hard drive data recovery equipment and a clean room environment. The diagnosis results will allow the technicians to understand how the device failed, whether the files are recoverable and what the data recovery price will be.
4. You receive a professional diagnostic report along with no-obligation service quotes. Yes, for free.
Once the diagnosis is complete, we will email the results in a user-friendly technical report allowing you to easily understand the failure(s). You can check the quotes and decide which option is best for you.
5. You approve the most convenient data recovery service quote.
We will inform you of the diagnosis results and the quotes and wait for your data recovery service approval. There is no obligation. We will advise you to make a decision in your best interest based on the most suitable options regarding data recovery prices and recovery turn-around options. No tricks, full transparency.
6. Data recovery process begins.
The recovery process entails 4 main steps:
Address what caused the hard drive crash

Stabilize the device's electronic, mechanical and firmware components

Create a clone of the failed hard drive to another healthy disk drive

Run data recovery software & recover the files to a new flash or external drive (USB 3.0, USB-C, Thunderbolt, or any SATA based device).
7. You will receive a recovery file listing for review before payment.
As a professional data recovery company, we will give you a chance to review the recovered data prior to making payment. It is the right thing to do. Your files will be recovered to either a brand new USB external drive or flash drive, your own new or formatted old hard drive or, if feasible and specifically requested by you, to a cloud account, such as: Google Drive, Dropbox, OneDrive, etc.
8. If you are happy with the recovery, you complete payment.
You deserve knowing what you are paying for. So, we provide the opportunity for you to review all recovered files prior to completing the payment. Once you review the file listing, then payment can be completed. We have a variety of payment options: Cash, Check, or secure online payment via Zelle, Venmo, Paypal or Credit Card directly from your smartphone, tablet or computer.
9. Pick up the file recovery, or we can ship, or our staff can deliver it to you.
Once we receive payment, we can make arrangements to provide the recovery to you based on your needs and schedule. You may pick up the recovered files from one of our data recovery labs, we can ship it to you anywhere or have it delivered by our own staff anywhere in the Greater Boston Area. Your files will be stored to a new flash drive, external drive or other methods. We also gladly accept customers' own drives as long as they are new or allowing us to format them. Please, create a data back up before providing it to us.
10. FREE BONUS - Yes, peace of mind 10 Days Data Recovery Warranty.
Indeed, we offer a 10 days warranty service to ensure the file restoration process on your end goes smoothly. So, rest assured, your needs will be handled carefully and intuitively.
quick FREE consultation
Receive a FREE professional data recovery service consultation and estimate by calling or texting our specialists.
Describe your device, how it failed and how it currently behaves.
We will then provide data recovery guidance in your best interest. No tricks.
What to expect?
- Local Massachusetts service
- Friendly family-like staff
- Honesty
- Transparency
- Professionalism
- Free Diagnosis
- No-obligation quote
- Flat pricing
- No hidden fees
- Pick-up & Delivery
- Onsite service
Pick up & Onsite Service Available
We can service you within hours, or even minutes, anywhere in the New England Area.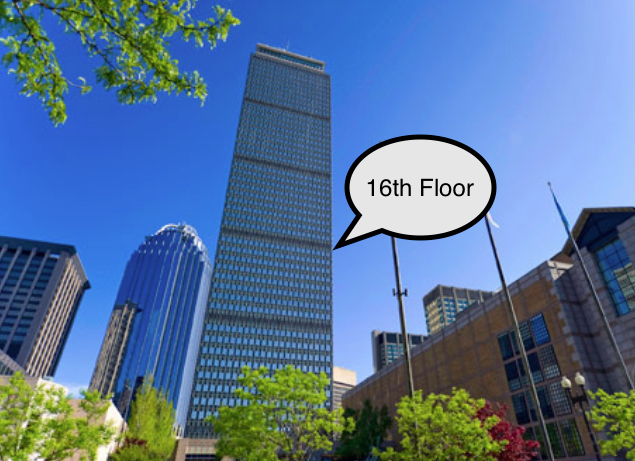 Data Recovery Guru Prudential Tower Office
800 Boylston St
Suite 1600 (16th Floor)
Boston, MA 02199
*Due to strict security policy, bring your ID for clearance, please!*
Data Recovery Guru
Cambridge Office
Harvard Square
1 Mifflin Place
Suite 400 (4th Floor)
Cambridge, MA 02138
Data Recovery Guru
Dedham Office
3 Allied Dr.
Suite 303 (3rd Floor)
Dedham, MA 02026
Do you accurately know what kind of failure your device has?
Likely not. Our specialists can help you find out, for FREE.
WHat do clients like about us?
Our clients appreciate that:
- We are truly local (most other companies don't have a local lab)
- Operate here in the Greater Boston Area
- Provide a high level of flexibility to meet their busy schedule needs with pick-up and drop-off services
- That we are upfront and thorough with the data recovery diagnosis report
- Easy to follow service explanations and updates
You Should Know
Since the early days, the hard drive data recovery industry has been perceived with skepticism due to the lack of service transparency, clear explanations and high costs by many data recovery service providers through out the country.
Our priority is to provide all the facts upfront and answer all questions, so that you can make informative decisions. This way you can follow the process easily and enjoy a stress-free experience.
We focus on:
- LOCAL SERVICE CONVENIENCE
- Honesty
- Quality
- TRANSPERANCY
- AFFORDABILITY
our professionals perform data recovery from
- HDD (Hard Disk based Drives)
- SSD (flash solid state based drives)
- RAID 0,1,5,6,10,50,60 arrays
- NAS (network attached storage)
- SAN (storage attached network)
- external hard drive (usb, firewire, esata, thunderbolt)
- USB thumb flash drives
- compact cards
- sd & micro sd cards
- cd & dvds
- android & iphone data rescue only
- any windows, linux or mac data recovery
- any server, desktop & laptop hard drive data recovery
-ANy Virtual machine drive (WMWARE, HYPER-V, etc)